Give them the [microscopic] world.  
In the Microscope Gift Guide, browse our most popular microscopes and accessories. So you can give a gift that lasts and show them the world like they've never seen it before.
When kids use a microscope, a hidden world opens up before their eyes. Everything looks different up close, and each new discovery feeds their passion to learn about something new. With a microscope and some curiosity, who knows what they'll discover?
Microscopes For Young Kids |  Stereo (Dissection) Microscopes | Microscopes For Older Kids & Adults | Microscopes For Professionals | Microscope Accessories
---
Knowing which microscope to buy for a present can be tricky. But this microscope gift guide ensures you make the best purchase. While HST products are all backed by a 90-day guarantee, we think you'll love your microscope. Your only regret might be not buying it sooner.
But don't take our word for it: Check out the hundreds of 5-star customer reviews from people who already own and love these microscopes and accessories.
---
Microscope Gift Guide – Young Kids
One big microscope for all little kids.
Kids LED Cordless Microscope: Sure, it's battery-powered to tote anywhere. And, yes, its real glass optics show kids crisp images without blur. Plus, for about the same price as toy microscopes, you get 40x, 100x, & 400x magnification and a free slide set. But none of that matters unless your kids can handle it and it can handle your kids. The answer to both is a resounding yes. Bottom line: For small kids, this microscope is the best—and it will survive their worst.
Microscope Gift Guide – Stereo Microscopes
Easy to use. Hard to beat.

Dual Power 20/40X Stereo Microscope:  Proust wrote that real discovery isn't found in seeing something new, but in seeing something with new eyes. And after watching the ordinary become extraordinary through this microscope, you'll agree. With 20x or 40x magnification and upper & lower illumination, its 3D views dazzle. Sturdy, user-friendly construction serves classrooms, co-ops, and families well. As kids and adults vie for a view, reviewers say they regret waiting to buy.
Microscope Gift Guide – Older Kids & Adults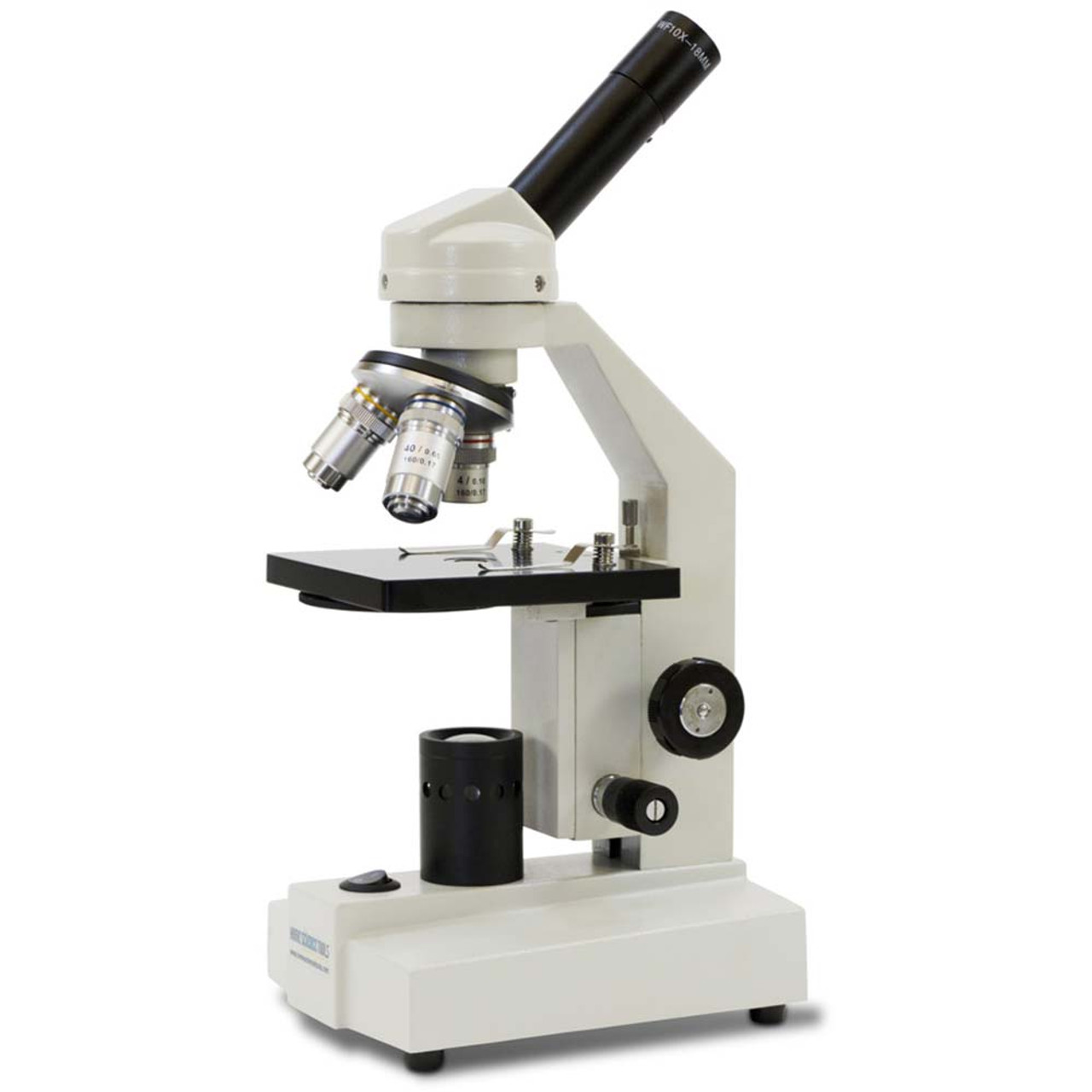 More than 100 5-star reviews. Less than $200. 
Home Microscope:  HST's most popular microscope rivals brands that cost twice as much. Yes, you can find cheaper, but you won't find better for the price. It's user-friendly and durable with high-quality optics supplying 10x, 40x & 100x magnification. Precision coarse and fine focus bring intricate details into view at the twist of a knob. And its lifetime warranty brings peace of mind today, tomorrow, and beyond.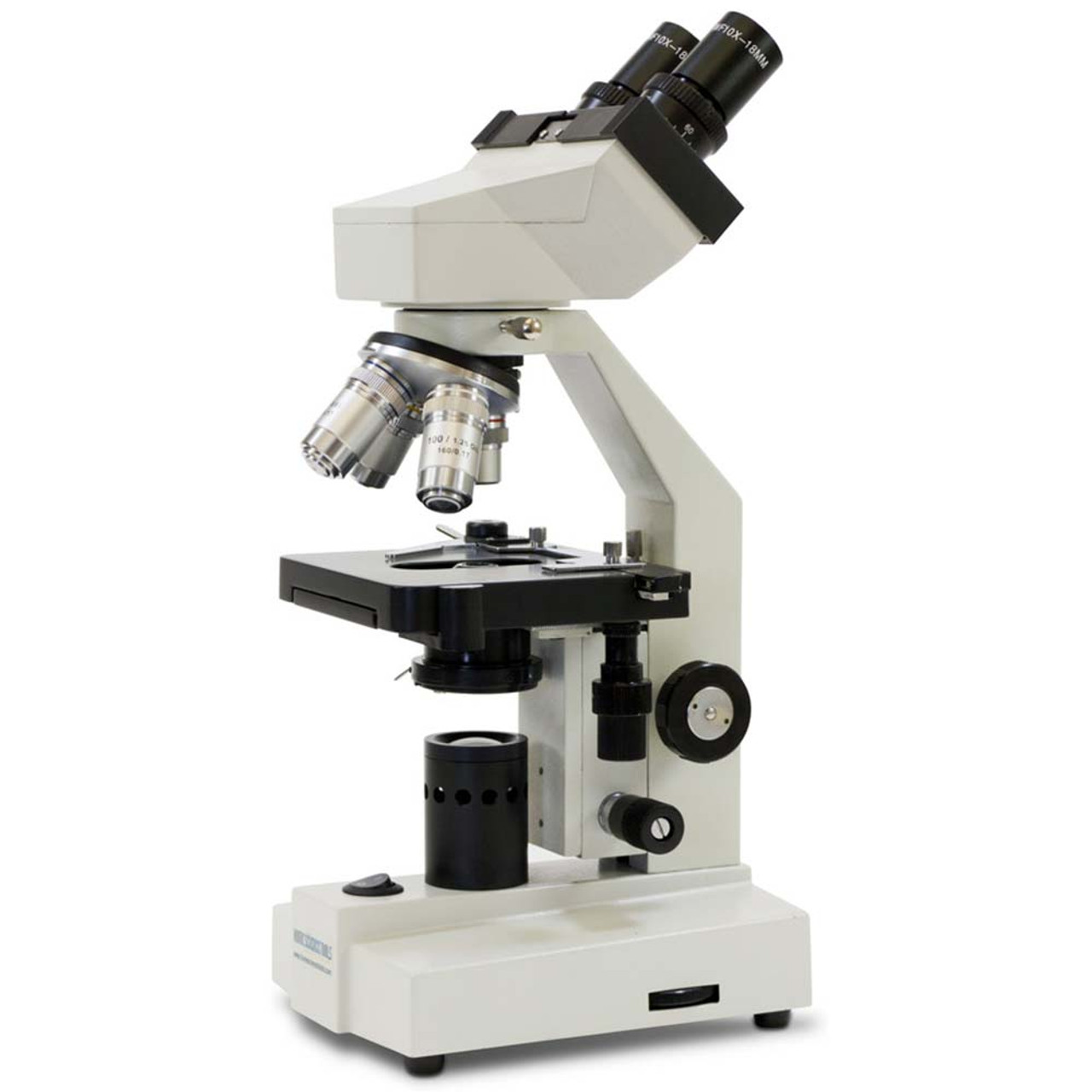 Unbelievable views at an unbelievable price.
Home Binocular LED Microscope:  Comfort meets durability with a 360° rotating head and depth-perception-enhancing dual diopters. Sliding interpupillary adjustment gives each user a custom fit. A built-in mechanical stage makes slide positioning simple. And LED lighting with 1000x magnification gives views you won't believe. For a price you won't believe you can afford. With its lifetime warranty, this is a gift that's literally guaranteed to last.
Microscope Gift Guide – Professionals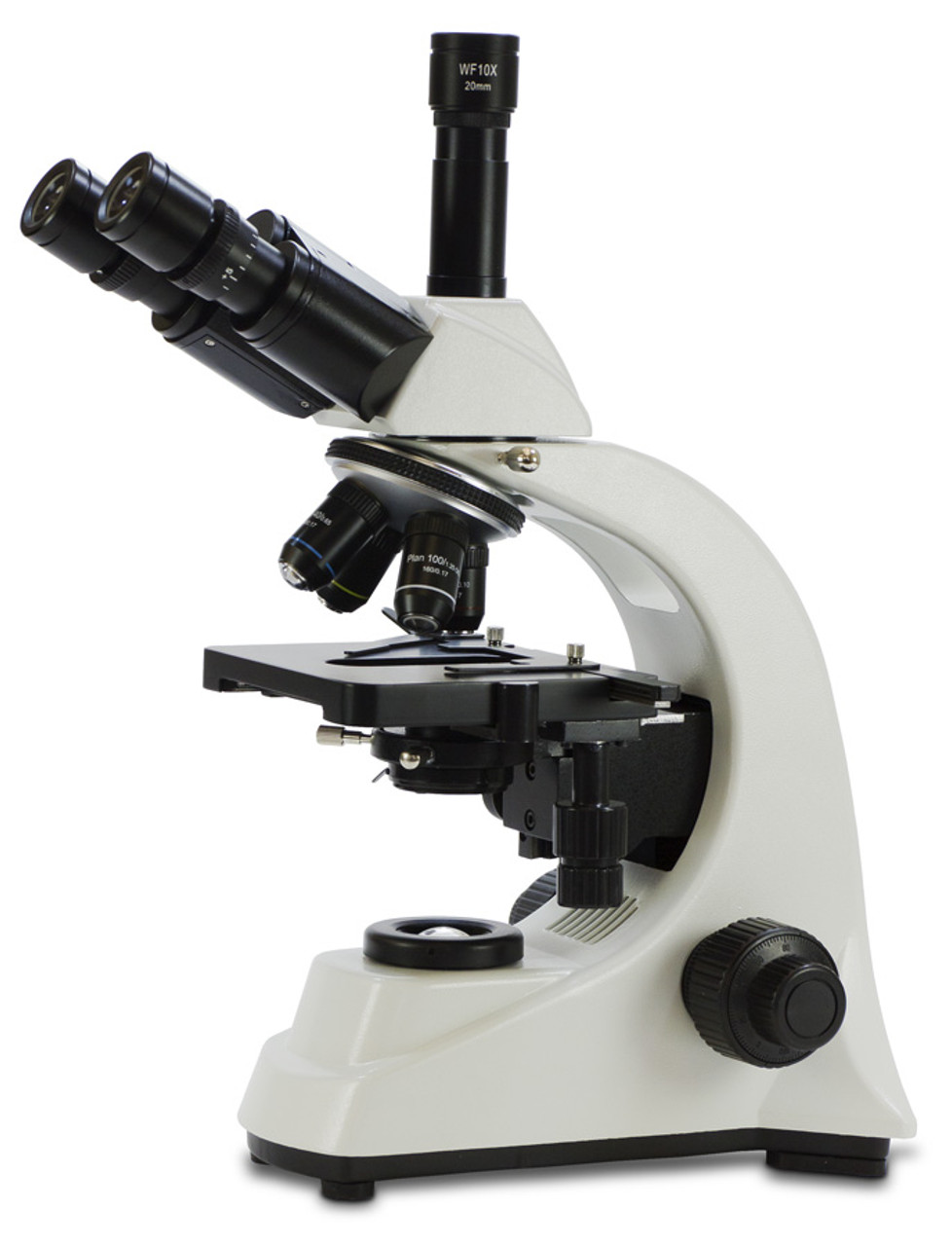 Expert specs for professionals at every level.  
Professional Trinocular LED Microscope:  Clinical quality for biology, medical or veterinary laboratory applications—or their future pursuit. Plan optics provide 95% flatness of field and whisper-touch focusing allows precise accuracy. It's a serious microscope for people who are serious about science. But its price is accessible to pros & aspiring pros alike. Lifetime warranty.
Gifts For Their Gift – Microscope Accessories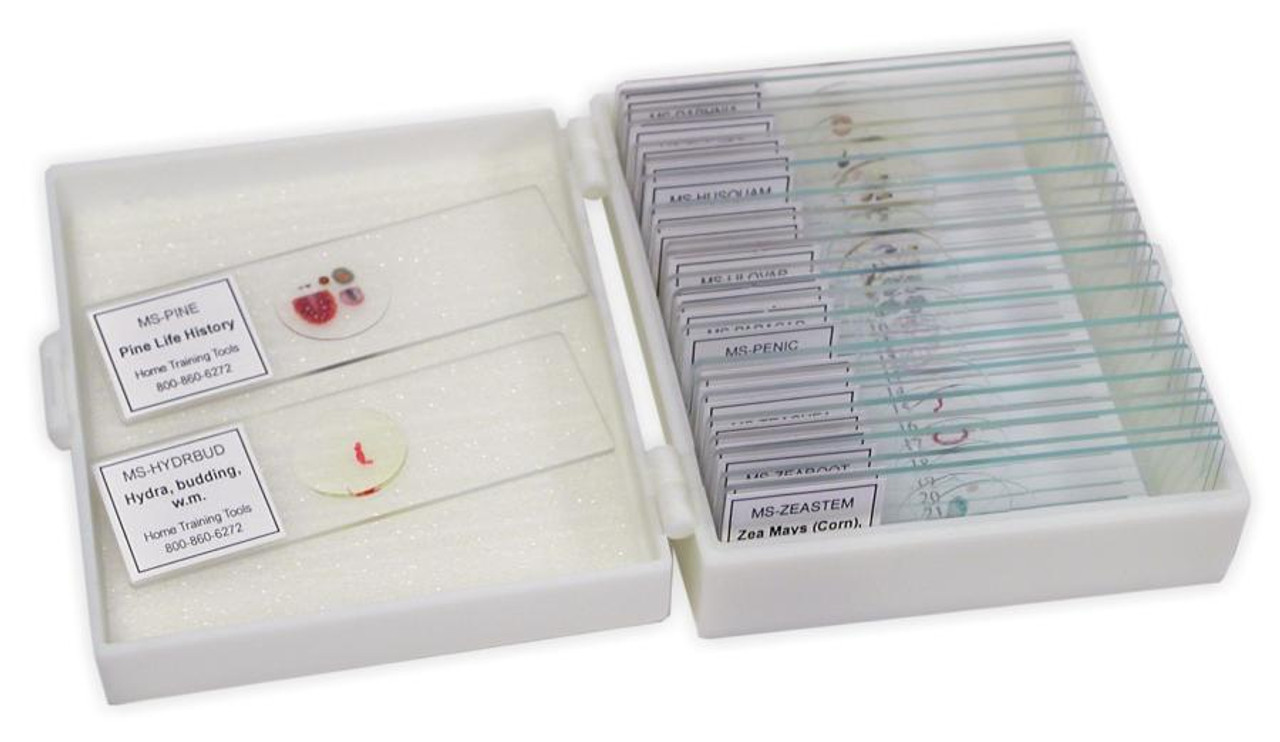 The best present for their best present.  
General Microscope Slide Set:  So you gave them a microscope. Now what? Don't delay discovery! Help them start exploring right away with 25 professionally prepared slides. Set includes an insect compound eye, single-celled paramecium, penicillium mold, flowers, and leaf cross-section.
The just-in-case microscope case.
Deluxe Microscope Case: Hard-sided microscope case protects your microscope from the unexpected. Its fabric-lined interior with four Velcro straps securely holds your microscope in place. It includes generous pockets and pouches for storing accessories, slides, and instruction manuals. Fits all HST microscope models but the Professional line.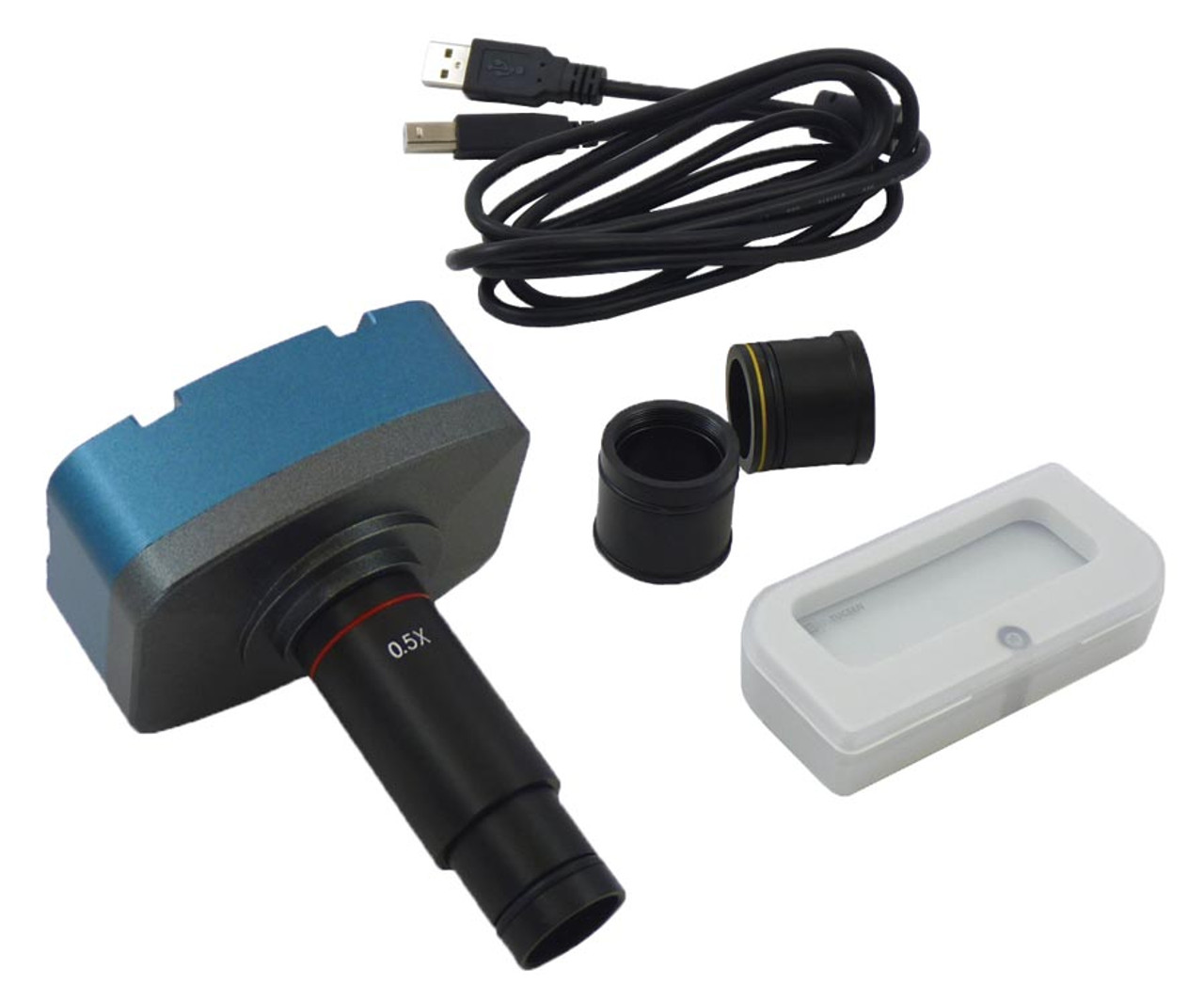 A picture is worth 1000x words. 
3.0 Megapix Digital Camera: Don't settle for merely peering through the eyepiece when you can view, capture, edit, measure, record, count, zoom, file & manage still or video microscope images. This special eyepiece camera attaches easily to your microscope. You can capture 2592 x 1944 pixel images of everything you see under the microscope.